VenturePotential, LLC is a marketing and design firm founded in 2005 to give owners the insights they need to unlock their venture's potential. We unlock insights that differentiate products or services and produce communications that resonate with customers, energize action, and build loyal relationships. After 14 years at Procter & Gamble, an MBA, and two years in seed funding for startup biotech companies and academic research, Sarah Woods ventured out on her own in founding VenturePotential. As an insight-driven strategist, Sarah's mission with VenturePotential is to hone marketing, communications, and designs for businesses and brands to form new, deeper, lasting customer connections. At VenturePotential, we love what we do because we see that great brands help people find products and services needed for a better life.
Leadership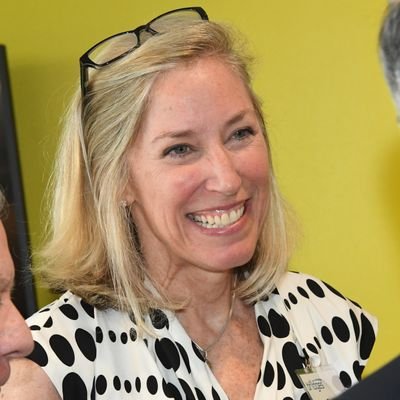 Sarah Woods is the Founder & President of VenturePotential and an executive-level, marketing professional with 25+ years of industry experience in cybersecurity, biotechnology, consumer products, education, and healthcare. Sarah has the expertise that has successfully grown a Fortune 50 company, SMBs, emerging-growth ventures, startups, and non-profits. She is valued as a trusted partner, insightful strategist, collaborative leader, and team motivator. At VenturePotential, Sarah serves as a project director in bringing together talented designers, programmers, photographers, videographers, and others who are the right fit for each client's needs.
Outside of work, Sarah is an avid traveler, paddleboarder (often with her yellow Labrador onboard), competitive sailor, slow runner to great music, mother of two sons, and happy gatherer of friends and family.
Location
VenturePotential is located in Baltimore, MD and San Diego, CA.
Previous Work